Wedding Services in Tuscany
Wedding Planning Services in Cortona, Siena, Florence, Tuscany
Whatever type of destination wedding in Tuscany you have in mind and level of planning you need assistance with I got you covered! Weddings are a celebration of love no matter how big the party. Dream of a big celebration? a Chic Soirée with large numbers? an Intimate Affair with a few close friends and family members? a Romantic Elopement with just the two of you? I am all in for it and can't wait to hear all the details! I offer Full Service Wedding Planning assisting brides with all aspects of it. From finding venue and vendors, to focusing on all creative, organisational, technical and logistical aspects, to executing the complete wedding day, I will guide my couples through the planning process with the highest level of
personalized service. For celebrations spread out over more than a single day I will arrange your pre- and post-wedding events with amazing ideas that will create an unforgettable wedding. Want to give your guests an extra experience while in Tuscany? I will design special activities to entertain them and make them get to know the best the region has to offer. Partial Planning and Month-Of-Coordination are available for couples who have done most of the planning themselves and need someone to help them bring their vision to life. And take it over on the day so they can relax and enjoy the celebration. Read on to review all my services. I look forward to getting to know you and hear about which one works best for you!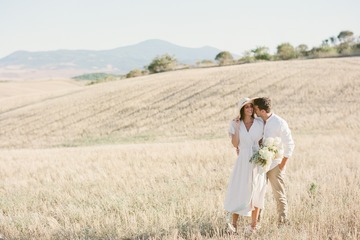 Elopements & Engagements
Elopement Planning is perfect for couples who decide to say I do in Tuscany and Umbria by themselves surrounded by beauty and love. Here my expertise comes in handy to create a most romantic elopement or engagement session where love is the protagonist. Heart-stopping ceremony in front of a stunning view? Romantic dinner for two?
Send Inquiry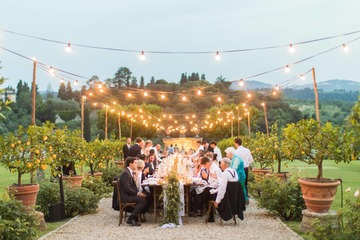 Partial Planning
Partial Planning is ideal for couples who have started to plan their wedding in Tuscany on their own, and need a professional planner to tie in the loose bits and bring out their vision. Together we'll find the perfect fit for the things you are missing. And I will supervise it all on the day, so you can relax and enjoy ......
Send Inquiry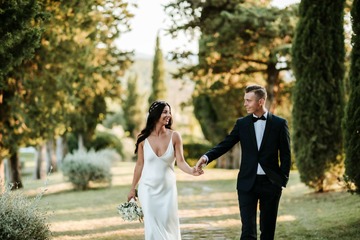 Month of Planning
The Month of Planning service is perfect for couples who plan their destination wedding in Tuscany and need an expert planner to wrap up the final touches and to coordinate vendors and services during the day. So you can relax and enjoy the days leading up to your wedding, and of course the celebration.
Send Inquiry