Wedding Ceremony in Tuscany
Wedding Planner & Translator to marry in Cortona, Siena, Chianti, Tuscany, Umbria
Wedding ceremonies are the most emotional moment of the wedding day. I am here to help you choose your dream ceremony location, be it a romantic church, an ancient palazzo or a scenic garden at the wedding venue as perfect frame to your wedding vows. With me you find professional Wedding Ceremony Planning, which covers civil, religious and symbolic ceremonies in Tuscany and Umbria. I follow personally all the steps, from finding and booking the desired ceremony venue, to sourcing celebrant, décor, music etc. Plan to marry with a civil ceremony in Tuscany & Umbria? You may book this as single service and receive my professional support, thanks to my many years of experience in arranging legally-binding weddings
for international couples and my familiarity with the different procedures required by local Italian authorities. My Civil Wedding Paperwork and Translation Services include my assistance to obtain required documents and legally sworn translations and ensure that you prepare and submit your wedding documents without worries and in due time. Plus you have me as interpreter to translate your civil ceremony into English, German, Spanish. Hereafter is a list of amazing locations in Tuscany and Umbria where I operate as Wedding Ceremony Planner, Wedding Translator and Interpreter for civil ceremonies. Have a look and in case your desired location is not in the list just ask and I will tell you how I can serve you there!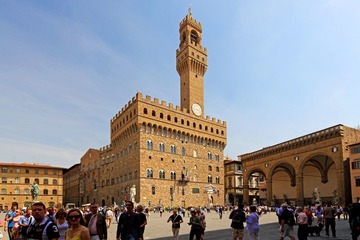 Get married in Florence
Magical Destination
Needless to say, Florence is a fabulous wedding location, as you may have unforgettable weddings in the city of Michelangelo: choose to marry legally in the Red Hall of the Palazzo Vecchio, or to say "I Do" in one of its Catholic churches; you may have Anglican, Protestant, Orthodox, weddings in the relative churches and Jewish ceremonies in the Synagogue. ......
Send Inquiry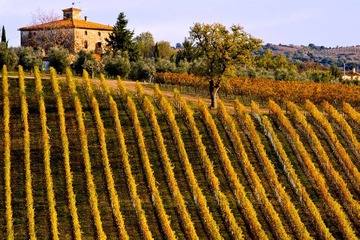 Get married in Chianti
Dream setting
The extraordinary landscape of Chianti is the perfect choice if you wish to marry in a green natural landscape dotted with medieval castles and ancient abbeys. Choose to marry with a legally-binding ceremony in the evocative medieval fortress of Castellina in Chianti, or in Radda and Gaiole, where the Black Rooster was born, or in the beautiful Town Hall overlooking the ......
Send Inquiry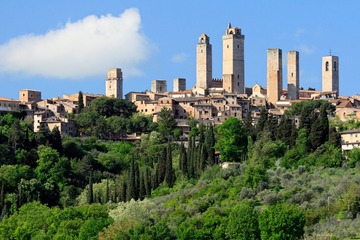 Marry in San Gimignano
Unique Frame
San Gimignano provides a unique setting for civil and Catholic weddings, with its picturesque streets and squares, the many medieval towers forming its characteristic skyline, the stunning views of its beautiful surroundings. Civil ceremonies are performed in the ancient Town Hall, while Catholic services are held in one of its beautifully frescoed Catholic churches.
Send Inquiry